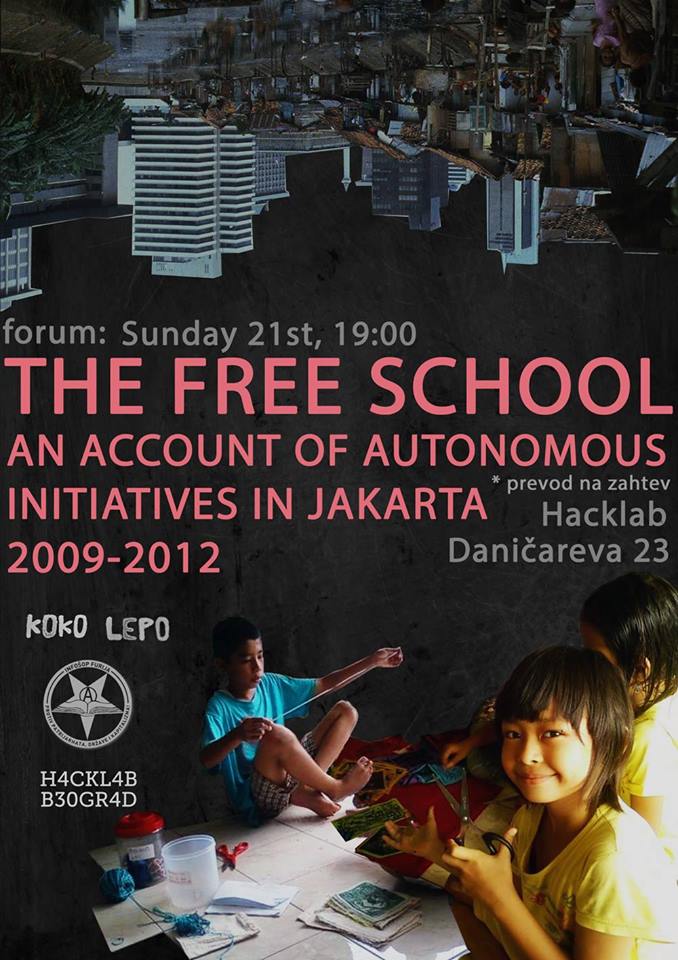 The Furija Flying Infoshop and the Koko Lepo are happy to host an open forum centered around a firsthand account of the Free School initiative in Jakarta, Indonesia. Participants are invited to share their own experiences and desires in alternative education.
This is the first of a small series of events focused on anarchist and autonomous action in Indonesia. Information on the other events will be made available soon.
*prevod na zahtev
Infoshop Furija is a collective dedicated to spreading information and producing events supportive of anarchism and allied initiatives with a special emphasis on anti-fascism and anti-patriarchy.
Koko Lepo is an autonomous youth solidarity collective based in the Deponija settlement in Karaburma, Belgrade. Its activities are based on mutual aid and solidarity as well as a comittment to fighting racism, sexism, and authoritarianism through egalitarian education practices.
Time: 19h, 21. feb 2016.
Place: Hacklab, Daničareva 23